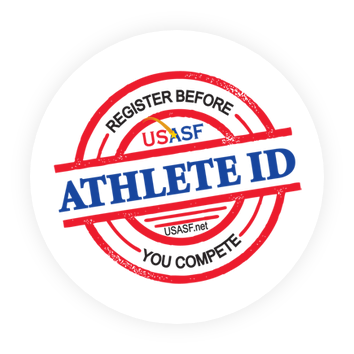 9 Panel Cheer is a proud member of the USASF and will be checking every Gym Membership and Athlete ID. All All-Star programs are required to bring their USASF Event Rosters from the
USASF website
to Registration Check In the day of the event. Your USASF Roster MUST match your registration information as it appears on the schedule. Failure to turn in your roster will result in non-compliance and a disqualification from the competition. Each athlete should have an Athlete ID number which is used to verify every athlete's age. If you are not yet a member with the USASF or if your athletes are not registered with the USASF, please contact the USASF or your
Regional Director
to complete this process.
9 Panel offers easy ONLINE registration.
In the ONLINE registration process, you can easily add your athletes, teams, and staff and add each team to whichever events they will attend.
The ONLINE process will easily track your multi-event discounts and account for crossovers, additional staff, etc. All information is saved and stored in an account just for you that you can use year after year.
Create your Reg Champ account or log in to your current account
Create your teams under the teams section
Using the template (click here) add your athletes to your teams in one step
Register each team for their specific events and select their division (eligible divisions are generated based on the information for each team)
Your invoice will be automatically generated for each event
Pay online or by check. All checks must be received by On Time deadline. No Checks will be accepted after the On Time deadline.
You will need a login to register. If you can't login, use the Account & Password Reminder feature or contact us for help. If you have multiple RegChamp accounts with different companies, you may need to create a new account or contact us for help.
You can change your athlete numbers and division information as the event draws closer.
Registration can be submitted for an event without payment.
Your registration rate is not locked in without a deposit.
Early deadline – 60 days prior (50% deposit)
On Time deadline – 30 days prior (50% deposit)
Final deadline – 10 days prior (full balance must be paid)
USASF rosters do not have to be finalized to complete your registration, but will be due the week prior to the event.
In the event that an event has reached capacity, priority will go to those programs that have paid in full.